Yogic Food & Accommodation in Rishikesh, India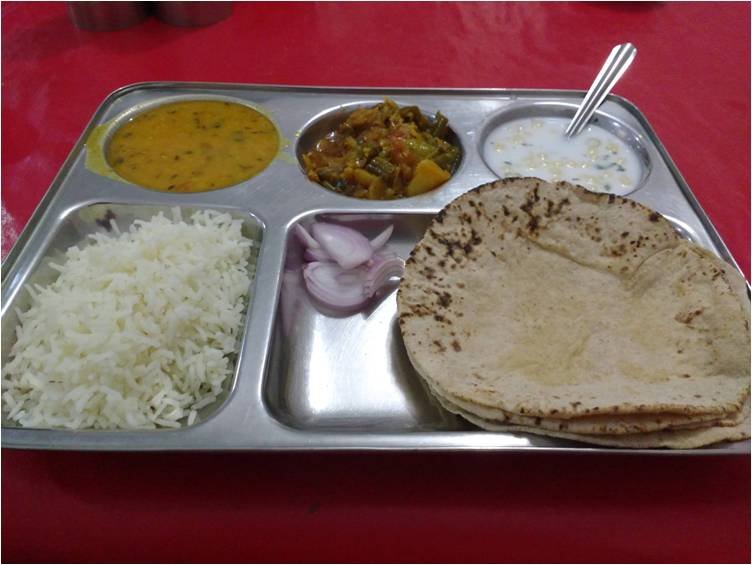 3 Times Yogic Meal
Purify Drinking Water
Detox Juices
Herbal Tea
Gluten-free Sattvic Diet
Pre-planned Healthy Menu


Healthy Yogic Diet Food
Sages Yoga included 3-times pure Sattvic meals and Herbal Tea in our yoga courses and program. The meals are prepared by keeping in mind, the requirement and necessity of the body of an individual. Moreover, the spices are fresh and pure and prepared under the proper hygiene and purity. We focus on the food & fruits that aims to provide adequate energy to the body to perform the daily tasks with utmost profiency.
Sages Yoga offers the food to yoga students as per the pre-planned healthy menu of the school from Monday to Saturday. We don't compromise in the aspect of hygiene and taste and so the food is really mouth-watering served under proper hygiene. The Sattvic diet performs the complete nourishment of the body and helps you to deal with the health problems.
Get a Gluten-free Sattvic Diet at Sages Yoga and feel refreshed and rejuvenated throughout the day!
Airy Rooms
Attached Washroom
24 hours Power Supply
Personal Cupboard
Woolen Blanket
24X7 Free wi-fi
Ashram Style Clean Accommodation
The yoga courses and programs offered by Sages Yoga included peaceful and comfy stay to our beloved yoga students. The rooms are spacious and airy replete with almost all the necessary facilities and requirements. Hygiene is our priority in every aspect and so the rooms at our stay are cleaned daily and maintain a state of proper hygiene. Near the dense forest area and in the tranquil setting, our yoga school is located offering the pure environment to study and practice yoga. Away from the hectic and busy life of the city, our stay is in the serene atmosphere of Swargashram area of Rishikesh. It will be really wonderful at getting the pure freshness of motherly nature from the rooms of our school. More than this, the other aspect to cherish at the stay of our school is the breathtaking view of the flowing Ganges and the beauty of the splendid Garhwal Himalayas. Staying in the amazing location is the ultimate peace!
Sages Yoga TTC School - Yoga Teacher Training in Rishikesh, India
Scroll